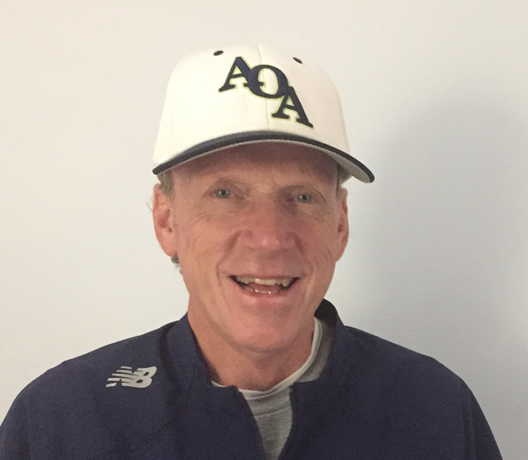 Jay Murphy has worked in the game of baseball for nearly 40 years. His career has spanned the Junior College, Division III and Division I levels in the United States. He spent 15 years as the Head Baseball Coach at Division I schools including Cleveland State University (1996-2006) and George Washington University (1987-1996). His coaching background includes stints at Schenectady Community College, Skidmore College, John Carroll University, various stints at the high school level, along with both the Cleveland Indians Organization Winter Development Program and Major League Baseball's Envoy Program in China.
Jay is actively involved in the Northeast Ohio baseball community. He currently serves as a board member and Director of Baseball Activities of the Baseball Heritage Museum at League Park in Cleveland he also is the Varsity Baseball Coach/Baseball Program Director at Andrews Osborne Academy..
Jay is also the founder of Make the Right Pitch, LLC, a company which provides opportunities for youth of all ages in Northeast Ohio in the areas of travel baseball, camps and clinics along with a consulting component for parents and high school student-athletes focused on the NCAA recruiting process.
As General Manager Jay will direct all operations and logistics for the Ireland 18U National Team. Thank you to the amazing pool of applicants we had for this position. Baseball Ireland is lucky to have some many qualified supporters.
Jay had a few words on his appointment: "I am excited to have this opportunity to be part of the Baseball Ireland organization and look forward using my baseball experiences in helping to enhance the program. They have had success on the international level in a very short period of time and it is my desire to help Baseball Ireland build on these successes while assisting in the development of youth players that will represent the country on the International stage in the years to come."
18U General Manager

Baseball Ireland Hires Frank Andrews as Development Coach