Strike Zone – Irish Baseball Indoor Training Centre
Unit 33, Jamestown Business Park, Finglas, Dublin 11, D11 CR70.
Klubfunder for Baseball Ireland
Strike Zone News / Events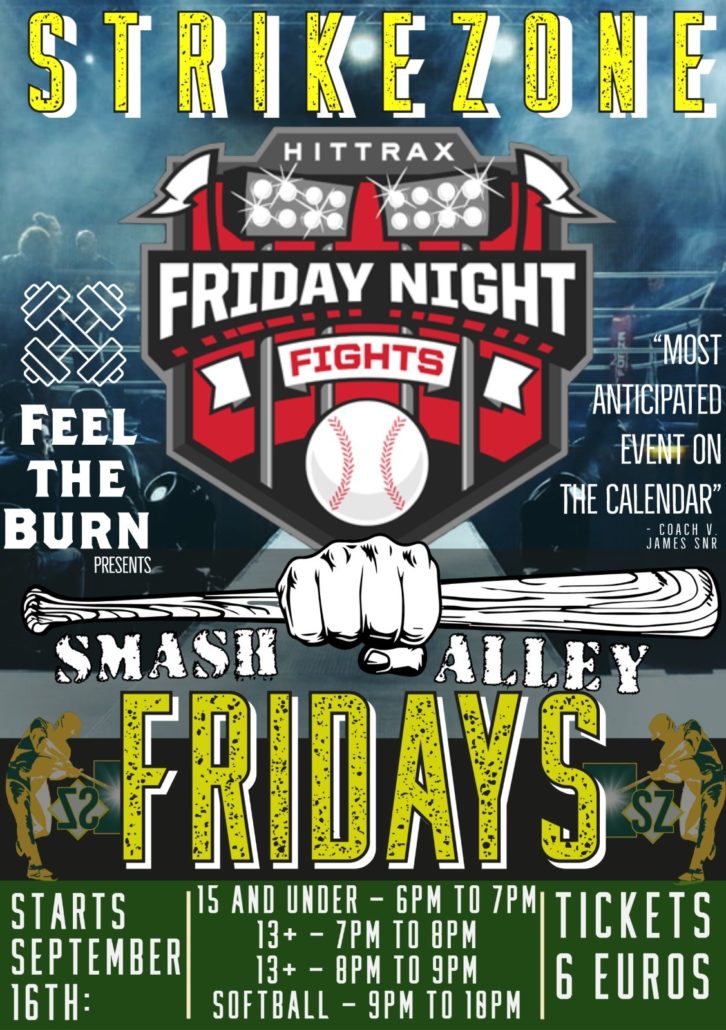 HitTrax "Friday Night Fights" starting up in Strike Zone this Friday. You just join as an individual each week if you want to by paying your €6 online in Baseball Ireland's Klubfunder. Stats and leaderboards will be tracked and published weekly with prizes at the end of 8 weeks. You can play whenever you want, commitment is just week by week. Teams are made on the night.
Indoor Cage League Winter 2021
| | | | | |
| --- | --- | --- | --- | --- |
| Comets Baseball | 10 | 6 | 1 | 31 |
| Dublin Spartans | 10 | 6 | 3 | 29 |
| Ashbourne Giant Stags | 10 | 4 | 3 | 25 |
| Ashbourne Titans | 10 | 4 | 5 | 23 |
| Dublin Hurricanes | 10 | 2 | 5 | 19 |
| Dublin Spartans B | 10 | 2 | 7 | 17 |
Indoor League Playoffs 2021
| | | | | |
| --- | --- | --- | --- | --- |
| Comets Baseball | 3 | 3 | 0 | 12 |
| Ashbourne Titans | 6 | 4 | 2 | 18 |
| Dublin Spartans B | 5 | 3 | 2 | 14 |
| Dublin Spartans | 4 | 1 | 3 | 7 |
| Ashbourne Giant Stags | 3 | 0 | 2 | 4 |
| Dublin Hurricanes | 3 | 0 | 2 | 4 |
sponsors