2020 National Executive Committee
If you would like to know more about Irish baseball, please contact, by e-mail, the respective Officer associated with each department.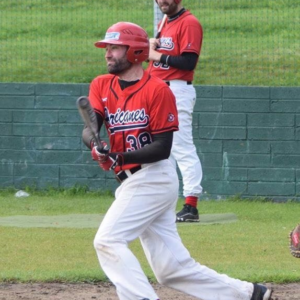 Click Here For Biography
Tom hails from Cleveland, Ohio and has been residing in Ireland since 1995. While research in Irish History at Trinity College, Dublin lured Tom to Ireland initially, baseball has been one of the reasons for remaining.
Tom is a founding member of the Dublin City Hurricanes, former Irish League MVP and National Team coach and player. Tom is passionate about engaging members with baseball in Ireland and supporting the overall experience of Irish baseball.
Secretary
Jason Wiebe
Position: Secretary
Click Here For Biography
Sean Mitchell is the Secretary of Baseball Ireland and has held positions on the Baseball Ireland National Executive Committee and Board of Directors since the organisation was founded, including a 6 year stint as President.
Sean has had the privilege of representing Ireland on the Irish National Baseball Team as the starting catcher from 1996 – 2005, at which point he moved into a coaching role and has been the Manager of the team since then. A 20 year veteran in the Irish league playing with the Dublin Spartans along with his two brothers, Sean also founded the Ashbourne Giants club in 2009, focusing on the youth age groups. And now the club is entering its 4th year with an adult team which Sean also plays for.
In 2011 the club started its quest to find a field of their own and this culminated in the opening of the International Baseball Centre in Ashbourne, Co Meath is 2015 which is now hosting international tournaments as well as being the home field for the Ashbourne Giants. Sean's wife, Carmel, is now also a leading administrator of Ashbourne Baseball and their children, Brona (17) and Patrick (13) are avid players of baseball, playing alongside Sean (48!) with the Ashbourne Giants.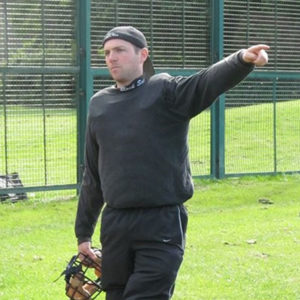 Click Here For Biography
Jason is originally from New York but has lived in Ireland full time since 1999. Since that time he has been actively involved in Baseball Ireland as a player, a coach with the national team and at national executive committee level as treasurer.
While a niche sport in Ireland, Jason is delighted to have played a part in helping to both grow and sustain the game on this island and is proud that there is an outlet available for those who love the game of baseball to participate. Jason met his wife, who hails from Co. Kerry, many years ago while they were both in Galway and they live in Dublin along with their young son.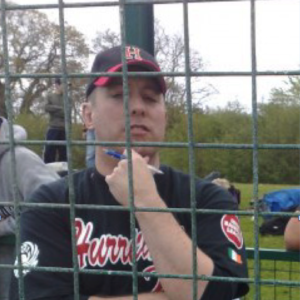 Click Here For Biography
Jim is originally from San Francisco bay area and has been living in Ireland since 2003. Jim has been sporadically involved in baseball Ireland as a player and youth coach for the Dublin Hurricanes and as Treasurer for Baseball Ireland.
Jim is a passionate fan of baseball and is focused on helping develop the Hurricanes youth team to expand and develop fundraising opportunities in support of Baseball Ireland's Strategic Plan for Growth. Jim's father hails from county Tipperary and his mother's family is from county Cork. Jim has two boys who play on the Hurricanes youth team.
Webmaster
CURRENTLY VACANT
Position: Webmaster
Click Here For Biography
Alan Fox came to baseball late in his life at age 28. He played soccer all his life and was on the books at 1st division team Kildare County. Looking for a change of direction he stumbled upon baseball.
In 2009 he joined the Dublin Spartans and was part of the team that won the A League Championship that year and the following year. In 2011 he took over as manager and won 2 more titles. Alan was selected for the Irish National Team in 2011 and played in the European Championships in Barcelona. He has since represented his country in 3 subsequent European championships (Austria and Slovenia (2)).
Fields Officer
Joe Zefran
Position: Fields Officer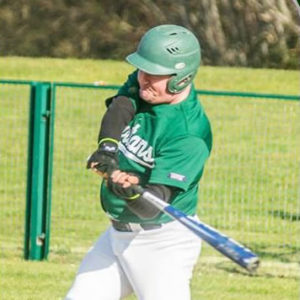 Adult League Coordinator
Luka Suzberic
Position: Adult League Coordinator
Click Here For Biography
Jose Santos was born in Maracay, Venezuela in 1973, he is an electronic engineer with a PhD in electronics and a Lecturer at Ulster University in Computer Science. He emigrated to Northern Ireland in 1999 and became a British Citizen in 2013. He practices Baseball, Softball, Ten-Pin Bowling at a competitive level and represented Northern Ireland in the Ten-Pin Bowling Adult Triple Crown.
He played baseball for the Belfast North Stars, plays softball for the Belfast Sliders and baseball (and is the coach) for the Ulster Buccaneers. He is also a Slow-Pitch Softball and Baseball Umpire and has umpired in prestigious events like the World Police and Fire games, Irish Open Softball Tournaments, and the Ulster Invitational Baseball Tournament (for which he is also the tournament chair). He has been a committee member of the Northern Ireland Ten Pin Bowling Federation, Competitions Chair and Chief Umpire in Softball Ulster and is currently the Baseball Ireland Adult League Coordinator.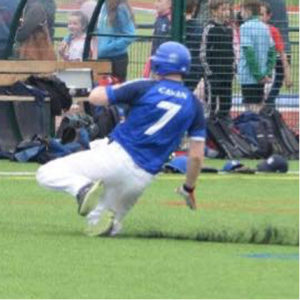 Baseball Ireland National Team
National Team General Manager
Chris St Amand
Position: National Team General Manager
Email:  saint@baseballireland.com