2021 Baseball Ireland Executive
If you would like to know more about Irish baseball, please contact, by e-mail, the respective Officer associated with each department.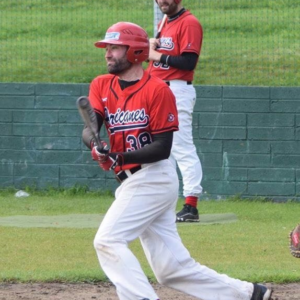 Click Here For Biography
Tom hails from Cleveland, Ohio and has been residing in Ireland since 1995. While research in Irish History at Trinity College, Dublin lured Tom to Ireland initially, baseball has been one of the reasons for remaining.
Tom is a founding member of the Dublin City Hurricanes, former Irish League MVP and National Team coach and player. Tom is passionate about engaging members with baseball in Ireland and supporting the overall experience of Irish baseball.
Secretary
Jason Wiebe
Position: Secretary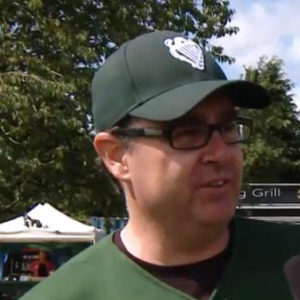 Click Here For Biography
Originally from Canada, Jason moved to Ireland in 2012. Baseball has been a large part of their lives since moving.
Jason enjoys working with the young developing players in Ireland. Jason coaches the Ashbourne Giants in the B Division of the Irish Baseball League. The team is focused on developing the teenaged players in the club.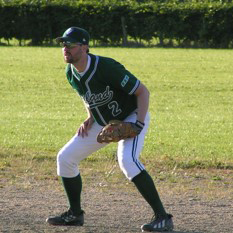 Click Here For Biography
Sean Mitchell is the Secretary of Baseball Ireland and has held positions on the Baseball Ireland National Executive Committee and Board of Directors since the organisation was founded, including a 6 year stint as President.
Sean has had the privilege of representing Ireland on the Irish National Baseball Team as the starting catcher from 1996 – 2005, at which point he moved into a coaching role and has been the Manager of the team since then. A 20 year veteran in the Irish league playing with the Dublin Spartans along with his two brothers, Sean also founded the Ashbourne Giants club in 2009, focusing on the youth age groups. And now the club is entering its 4th year with an adult team which Sean also plays for.
In 2011 the club started its quest to find a field of their own and this culminated in the opening of the International Baseball Centre in Ashbourne, Co Meath is 2015 which is now hosting international tournaments as well as being the home field for the Ashbourne Giants. Sean's wife, Carmel, is now also a leading administrator of Ashbourne Baseball and their children, Brona (17) and Patrick (13) are avid players of baseball, playing alongside Sean (48!) with the Ashbourne Giants.
Adult League Coordinator
Jose Santos
Position: Adult League Coordinator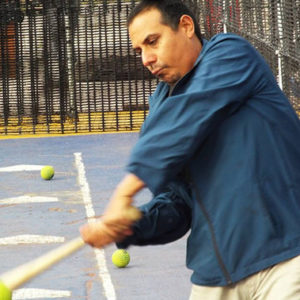 Click Here for Biography
Jose Santos was born in Maracay, Venezuela in 1973. He emigrated to Belfast, Northern Ireland in 1999 where he completed his PhD and currently works as a Course Director at Ulster University. He became a British Citizen in 2013. Jose was part of the Northern Ireland Ten-Pin Bowling National Team and represented Northern Ireland in the Adult Triple Crown in Jersey in 2003. He started coaching and playing softball and baseball in Northern Ireland in 2008. He ahas held roles in the Northern Ireland Ten-Pin Bowling Federation (Committee Member), Softball Ulster(Competitions Chair and Umpire in Chief), Baseball Ireland (Adult League Coordinator) as well as serving as coach and manager for the Belfast NorthStars, Belfast Buccaneers and Belfast Aviators. He is also a Softball and Baseball Umpire since 2008 and have officiated in prestigious tournaments like the World and Police Fire Games (Belfast 2013), and the Irish Open Softball Tournament as well on the local Softball Ulster and Baseball Ireland leagues.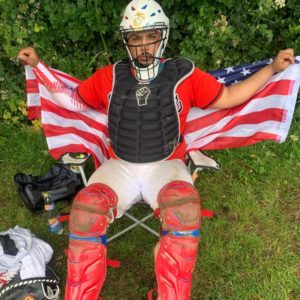 Click Here For Biography
Rav is from Chicago, Illinois and has been playing baseball most of his life. He has played baseball in Berlin, Germany in the Bundesliga 2nd division and as well as playing Baseball has also played football and now is a member of the Dublin City Hurricanes. Rav is extremely passionate about promoting baseball in Ireland and engaging with the youth teams to promote more kids to play the sport.
Fields Officer
Shane Albritton
Position: Fields Officer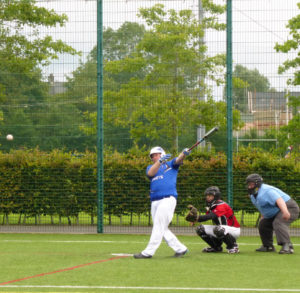 Click Here For Biography
Shane Albritton is from Sarasota, Florida and has been in Ireland since 2019. Team captain for the Comets baseball club and former Mvp and World series champion in Babe Ruth baseball in Florida. Shane has played baseball for over the last 40 years for leagues and for the Marlins organization, although his professional career was cut short due to injuries. He is passionate about the game of baseball and enjoys giving his knowledge to others.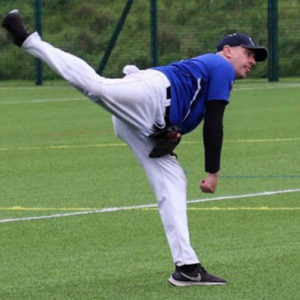 Click Here For Biography
Adrian is from Clones, County Monaghan. He has been involved with Irish baseball since 2012 and as national Public Relations Officer since 2017. He is President of the Comets Baseball Team based at the Peace Link Sports ground in Clones and was a coach on the U18 Irish National Team for the European Championships in Italy in 2018
Baseball Ireland National Team
National Team General Manager
Jay Murphy
Position: National Team General Manager
Email:  j217murph@gmail.com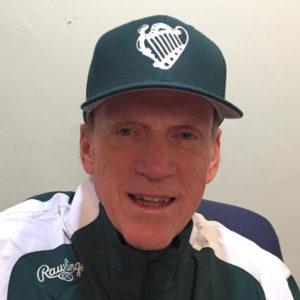 Click Here For Biography
Jay Murphy has worked in the game of baseball for nearly 40 years. His career has spanned the Junior College, Division III and Division I levels in the United States. He spent 15 years as the Head Baseball Coach at Division I schools including Cleveland State University (1996-2006) and George Washington University (1987-1996). His coaching background includes stints at Schenectady Community College, Skidmore College, John Carroll University, various stints at the high school level, along with both the Cleveland Indians Organization Winter Development Program and Major League Baseball's Envoy Program in China.
Jay is actively involved in the Northeast Ohio baseball community where he is Director of Baseball Activities for the Baseball Heritage Museum (BHM) located at Historic League Park in Cleveland, Ohio, the former home of the Cleveland Indians and Cleveland Buckeyes professional baseball teams. Jay oversees BHM Buckeyes Youth Baseball programming while also serving as the Head Coach of their Collegiate Summer team. Along with duties overseeing the Buckeyes Baseball program, Jay serves as the Varsity Baseball Coach/Baseball Program Director at Andrews Osborne Academy in Willoughby, Ohio and is the current President of the Lake County Baseball Coaches Association in Northeast Ohio.
Jay has provided opportunities for youth of all ages in Northeast Ohio in the areas of travel baseball, camps and clinics along with a consulting component for parents and high school student-athletes focused on the NCAA recruiting process. This along with working closely with local professional baseball scouts sponsoring player showcases has provided youth in the region with numerous opportunities to pursue their aspirations of playing collegiate baseball. Jay has been associated with numerous players throughout his career who have gone on to play Professional Baseball including former Big Leaguers Steve Kline, John Flaherty, Jeff Tabaka and Allen Battle to mention a few.
He was recently named General Manager of the Senior National Team, and will now direct operations and logistics for both of Baseball Ireland's National Teams having served in the role of GM and Head Coach for the 18U National Team this past year.
Baseball Ireland Webmaster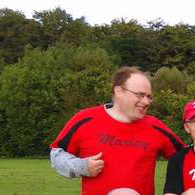 Click Here For Biography
Enda Mulcahy is currently undertaking a Computer Masters Part-Time at the Irish Academy of Computer Training in Dublin. He has been involved with American Sports most of his life having played Flag Football with the South West Jets in the 1990s and then doing statistics and Line Judge for the American Football Association of Ireland. Enda was on the sideline crew for the NFL game in Dublin in 1997, and more recently has been attending Baseball games in Dublin, as well as playing and doing the statistics for Marlay Mustangs Softball Team. He has a BA in World Development from the Kimmage Development Studies Centre and is currently caring for his parents. Enda has also researched, compiled and written the www.eirball.ie Irish North American and World Sports Archive as part of his College Project